Fast growing and sustainable.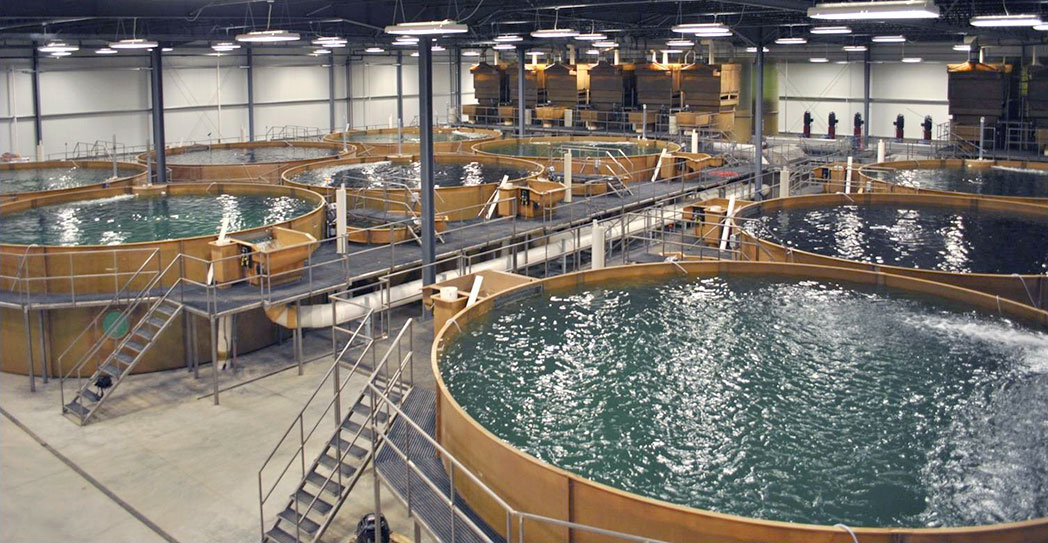 Aquaculture — the farming of aquatic animals — is the fastest growing animal food-producing sector. We offer consulting and construction management services to owners and investors who want to be part. Regardless of your current knowledge of or experience in aquaculture, we are prepared to guide you from the earliest stages of development to the end result. Our staff managed the design, construction and installation of the largest indoor recirculating aquaculture system (RAS) in the U.S. Whether you want to build an entire aquaculture operation from the ground up, or need a consultant to advise on your current operation, we can do it. We'll help you:
Establish a vision for your aquaculture project


Fine-tune a budget


Select a site


Develop project scope
Direct system design & fish diet/nutrition


Collaborate with the project architect


Select the general contractor, sub-contractors, materials, etc.


Manage your project to its completion
Our goal is to enable owners and investors to creatively pursue their vision and command their project from conception to completion. We are your partner in taking aquaculture development from mere idea or blueprint to the vivid reality of water, steel and energy.
Contact us today to explore our services further, or request a quote right now.