Pranger was pleased to support long-time valued customer Nucor with their fundraising efforts for the Operation Steel Warrior project.
Operation Steel Warrior is a multi-division Nucor effort to raise money that will support the construction of "Smart Homes" for severely wounded service members. Funds are raised through donations and sales of short and long sleeve shirts and polo shirts, as well as special fundraising events.  Nucor then makes one combined donation with funds raised from each division to Building for America's Bravest.
At this year's local Operation Steel Warrior Bowling Event, Nucor raised $18,560. Combined with last year's event, our local Nucor has raised $38,628 to contribute to this effort.  Nationally, Nucor raised and contributed $418,387 to build a new Smart Home for Captain Ben Harrow and his family.
For more information on how you can support Operation Steel Warrior, contact Nucor at (260) 337-1600, and read more about hero Captain Ben Harrow below.
About Captain Ben Harrow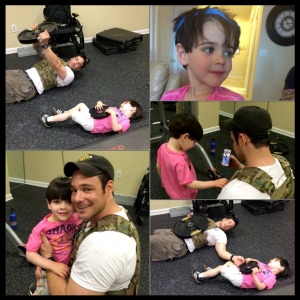 Captain Ben Harrow is a native of Wilmington, North Carolina and graduated from the United States Military Academy at West Point in 2005. Ben was commissioned as a second-lieutenant in the Infantry where he served in Iraq for 15 months.  Ben later went on to earn his "Green Beret" as a member of the US Army Special Forces.  In 2008 Captain Harrow married his hometown sweetheart, Gina and in 2010 they were blessed to become parents of a newborn son, Peyton.
While assigned as the commander of an Unconventional Warfare unit operating in Afghanistan on May 15, 2012 Captain Harrow stepped on an improvised explosive device (IED).  In the wake of the blast Captain Harrow had just enough time to hand a teammate his medical pouch before passing out from blood loss.  Ben than began the fight for his life.  As a result of the blast Ben lost both legs above the knee and a large portion of his right arm, to include two fingers on his right hand. Ben has daily endured hours of physical therapy at Walter Reed National Military Medical Center on the road to recovery.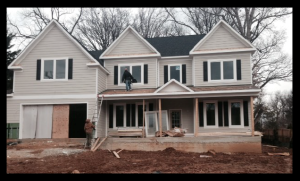 Now in 2015, the Harrow family has expanded as Ben and Gina welcomed their daughter, Marchesa Rose Harrow into the world. Ben is currently going through the process of being medically retired from the US Army. He is also working on starting his own financial services company, with the goal to provide financial services and consulting to professional athletes in various sports. Ben recently travelled to San Diego, CA to meet with 2014 Heisman Trophy Winner Marcus Mariota, and numerous other highly-touted college football players that will be entering this year's NFL Draft.
In case he didn't already have enough on his plate (new baby, career change, business start-up, building a house, etc.) Ben has set his sights on playing in the 2015 Sled Hockey World Championships. With construction efforts of the Smart Home on-track, Ben, Gina, Peyton and Marchesa expect to move into their new home in the June/July timeframe.